GOAL:  A Healthy, Happy and Fit Community of Active Older Adults who are filled with Personal Energy to live a Fulfilling and Independent Life
YOU ARE YOUR OWN FOUNTAIN OF YOUTH
Becoming a "Senior" can be a starting point for the rest of your life. As a senior you can rejuvenate, revitalize, and reclaim your life. You can get healthy, fit, develop a positive attitude toward life, and enjoy a personal energy and vitality you haven't seen for many years, if ever.
Hi. My name is Bob McMillan. I'm seventy seven years old and thriving . . . and I'm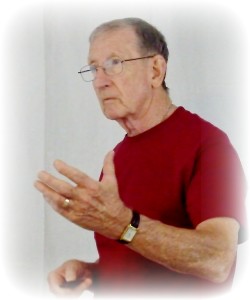 promoting an idea. You just read about that idea in the above paragraph and you'll read more about it below.
I'm healthy, fit, and filled with personal energy and vitality. I'm enjoying life with a vitality and a personal energy I haven't known in years. I love it. I hope to be doing it for another twenty years and actively live the five or ten years after that as well. Let's see, that would make me 105 when I go. Maybe I'll decide to live even longer if I get there and still enjoy life. That's doable if I take care of myself.
Life! Vitality! Personal Energy! Health! Fitness! Positive Aging! Those are all ideas I've incorporated into my life. Don't you want to include them in your life, too? You can, you know. That's the idea I'm promoting: How to get that way and how to stay that way.
I'm creating a community. The Come Alive Project is that community. I formed it to create a small army of believers; like-minded people who believe in themselves and their own possibilities as older men and women who aren't finished with life and who want to finish it on their own terms.
Join me. Tell your friends and neighbors. There's no cost for what I am doing (not for you at least).
So, join me in this journey. Put life, health, natural energy and vitality, and a Come Alive Attitude into your life starting now. Start with my blog and it'll get better as we go along. Join the community. Get advance notice whenever I post a new article on my blog, by adding your email address in the box at the top of the page.